Affordable, excellence.
Command Center Radio Automation Software
Command Center System 5 is a complete radio automation suite containing everything you need to run your radio station over the air, the Internet, or both. Beneath its beautiful, user-friendly interface are deep automation capabilities and an advanced feature set. All priced within reach of even the smallest broadcasters.
And, we back it with the best support in the industry. See our mile-long testimonials page.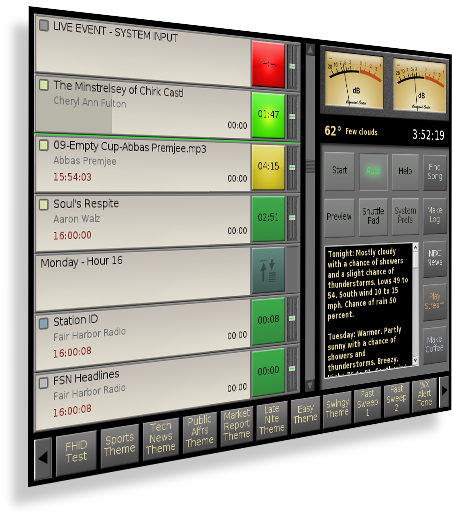 The Automation Software
Command Center, our radio automation program, is the most powerful, stable, and user-friendly product available anywhere near its price range, and in fact, rivals the capabilities of systems costing thousands more.
With advanced automation, live-assist, and satellite switching control, Command Center is the go-to choice for stations of all sizes, from the smallest LPFMs to coast-to-coast radio networks.
View our stations all over the world, in Google Earth.
---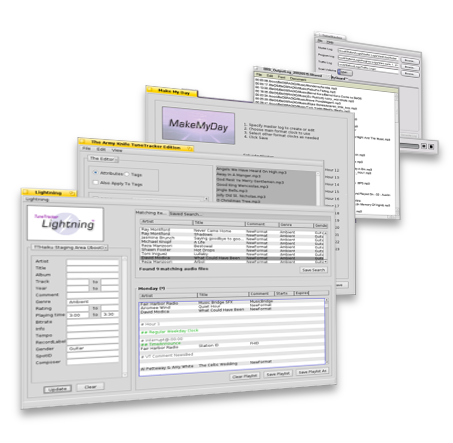 Also Included in Our System 5 Suite
With Command Center System 5, you're getting a complete radio broadcasting package.
---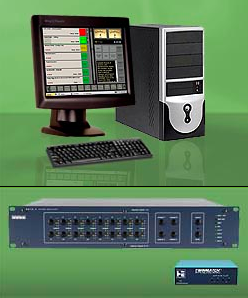 Complete, All-in-One Radio Automation Packages
Capable. Affordable. Reliable.
In addition to selling System 5 as software-only, TuneTracker Systems has six "Station-in-a-Box" packages to meet the needs of broadcasters large and small. We have systems that run completely local content, use switchers to broadcast satellite programming for part or all of the day, and handle both over-the-air and Internet streaming simultaneously. There's a Station-in-a-Box package just right for you, with storage options as huge as 4 terabytes.
---
Poetry...in motion.
The Haiku Operating System
Part of the magic behind System 5 is the environment it runs in. Haiku is an operating system that looks and feels like Windows or a Mac, but beneath the surface, it's much leaner, cleaner, and faster. Haiku was designed from the ground up for speed and high performance, making it the ideal place to do radio.