It's all about the experience, right from day one.
When you contact TuneTracker Systems, we listen to your hopes, plans, and needs, and discuss ways we can help meet them. As a customer, we keep listening, and provide you with generous, courteous technical support. Expect a great experience, before and after the sale.
Our current customers say it best. See our mile-long testimonials page.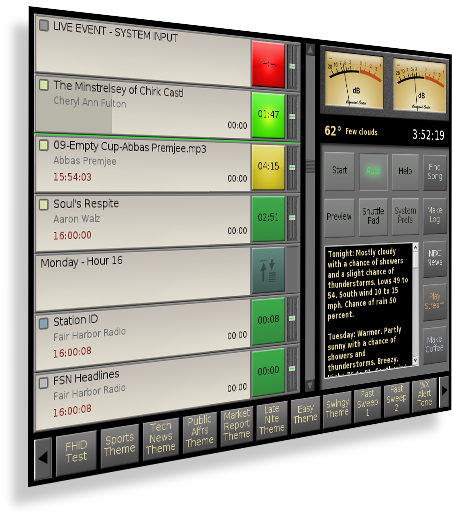 The Automation
Command Center, our radio automation software, is the most powerful, stable, and user-friendly product available anywhere near its price range, and in fact, rivals the capabilities of systems costing thousands more.
With advanced automation, live-assist, and satellite switching control, Command Center is the go-to choice for stations of all sizes, from the smallest LPFMs to coast-to-coast radio networks.
---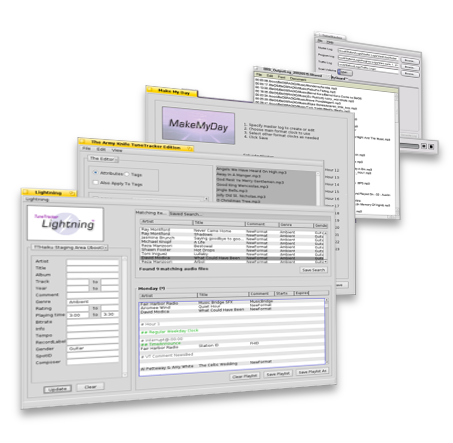 A complete broadcast system.
With Command Center System 5, you're getting a complete broadcasting package.
Included are:
---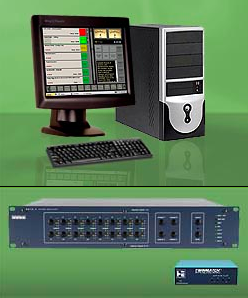 Complete Station Packages Complete, affordable, reliable solutions
In addition to selling System 5 as software-only, TuneTracker Systems has six "Station-in-a-Box" packages to meet the needs of stations large and small. Whether your radio operation runs completely local content, uses a switcher to broadcast satellite programming, or does some of both, there's a Station-in-a-Box package just right for you, with storage options as huge as 4 terabytes.
---
Poetry...in motion.

The Haiku
Operating System
Part of the magic behind System 5 is the super-stable environment it runs in. Haiku is an operating system that looks and feels like Windows or a Mac, but beneath the surface, it's much leaner, faster, and more stable. Haiku was designed from the ground up for speed and high performance, making it the ideal place to do radio.